Dell

Store Jaipur – The Exclusive

Shop for Desktop, Laptop, Workstation & Server
IGoods is a store that sells laptops and desktops and you can buy them from the Dell store in Jaipur. We have authorized sellers of Dell computers and hence you can trust us to buy a Dell Laptop or Desktop Computer.

The Dell store Jaipur has a huge client base with their own customers who have bought laptops from us in the past. We believe in customer satisfaction, hence we make sure all our customers get good after-sales service.
We, IGoods store, have been selling Dell laptops and desktops for a long time now. Our customers have always liked our prices and the quality of products we offer.  We have authorized sellers of Dell laptops and desktops with i3, i5, i7, and i9 processors and we offer a wide range of models to choose from. You can also buy Dell accessories such as LCD screens, keyboards, Mouse, speakers, and many more at discounted rates at Dell store Jaipur.
The Dell Laptop Store in Jaipur, Rajasthan Know All About Configutatuion and Feature By Experts
The Dell Laptop Store in Jaipur, Rajasthan, is a ton of experts on configuration and features. These experts will recommend the right laptop for your needs based on your usage, budget, and personal preferences. Whether you need a laptop for work or play, the experts at the Dell Laptop Store in Jaipur will help you find the perfect one.
Choosing the best laptop for your personal needs is a challenge. There are many options and it can be difficult to determine which one is best for you. When you visit the Dell Laptop Store in Jaipur, Rajasthan, you'll know all about configuration and features by experts. The employees will help you choose a laptop that suits your needs. You'll find laptops with high configurations and normal user recommendations as well as a variety of colors and types to meet your needs.
It is common knowledge that Dell is a leading laptop manufacturing company that has been providing quality products to its customers all over the world. They have been able to make their mark in the market with their extensive research and development programs. Along with this, they also offer various services such as configuration, optimization, and troubleshooting for their customers.
Dell Computer Jaipur: The Instantly New Way of Sale
Dell Computers is a company that believes in empowering technology and people. They offer high-quality laptops, desktops, and monitors with the option of customization for custom needs. Dell has been in business for many years and believes in open and honest communication with its customers. Dell's main office is located in Round Rock, Texas. Their work environment is designed to support company values such as innovation, collaboration, authenticity, and empowerment.
Dell Computer Jaipur: The Instantly New Way of Sales. Dell Computers is a renowned brand which people can trust to provide them with quality computer products. Dell Computers Jaipur is the newest branch of India's leading IT company and offers an instantly new way of selling laptop desktop i3, i5, i7, and i9 with high configuration and normal user recommendation.
Dell, a company that has been in the computer industry since 1984 provides their customers with many options to choose from. Dell Computers Jaipur is a one-stop shop for laptops and desktops. The best part about Dell Computers Jaipur is that they offer computers at affordable prices as well as free shipping. With a wide variety of products to choose from, Dell Computers Jaipur is an easy way to purchase with peace of mind.
Dell Laptops Store in Jaipur: A Unique Experience
Dell laptops are one of the most popular brands in the gaming industry and also suitable for everyday use. You can choose from a laptop that is great for your budget with Dell, as they have multiple configurations and prices that will fit into anyone's budget. For those who need to store files and transfer them between computers fast, they offer laptops with high-speed performance.
Dell is a computer manufacturer that specializes in laptops. Dell laptops are available for both professional and gaming systems with high configuration and normal user recommendations. They offer easy free imagining, instant new, now you see it, we discover student & business needs.
Dell Laptops is a big name in the laptop world. Finding a Dell laptop can be overwhelming, because of the variation of customer types. The Highest Configuration and weight. If you're looking for an easy to use, yet professional and gaming system with high configuration and design, it's ideal for you to consider Dell laptops with a 15-inch screen and Intel Core i5 processors.
Located in two different locations in Jaipur, Dell's presence in the city is barely noticeable. The stores are located on the Basement of Crystal Court Mall Malviya Nagar and 2nd Jaipur Stock Exchange Building Malviya Nagar and Vaishali Nagar, respectively. When compared to other countries, Jaipur has a small population of Dell customers. On an average day, not more than 10 people visit or buy anything from these stores.
Dell IGoods Store is proud to announce the working of our brands' store in Mansarovar Jayanti Market, Pratap Nagar, Malviya Nagar, Gaurav Tower GT Location in Basement Crystal Court Mall, Vaishali Nagar, Vidhyadhar Nagar, Civil Lines, C-scheme, Raja Park Jaipur. This will be our best store in the city of Jaipur.
Now You Can Easily Buy Computers: Find Dell Dealers Jaipur
Computers are an essential part of today's society. These devices are used for everything from schoolwork, to personal use, work, and even games. Once upon a time computers were expensive and hard to find. There were only a few brands to choose from like PcTronics or Dell that would be difficult to find in stores or online. Nowadays there are many options for businesses, students, and individuals looking for computers.
With the rise in popularity of laptops, most people no longer need to purchase desktop computers. However, if you are a person who does not want to give up the desk space, Dell has some great deals for you on desktops. To find Dell dealers in Jaipur, India, simply visit our online store and find a computer that suits your needs. You can either choose from a list of best sellers or configure your own!
It's no secret that the best way to get a new computer is to purchase it from a reputable dealer. In recent years, however, this has become more difficult than ever before. Thankfully, now you can easily buy computers. Computers are now available in all kinds of configurations – high configuration and normal settings for both business and personal use. You can even buy i5, i7 laptops, or desktops at affordable prices!
Dell Laptops Dealers in Jaipur: Buy Laptop and Desktop to Achieve Your Dream
Dell is one of the leading laptop, desktop, and accessories providers in India. Every successive Dell laptop model has better specifications than its previous counterpart. As a result, Dell laptops are especially popular with people who are looking for high-end performance at an affordable price. For example, the latest Dell XPS 13 Signature Edition laptop comes with a beautiful infinity display that is perfect for entertainment purposes.
Would you like to live in the world of your dreams A world where you can do anything and everything because all of your needs are met The only way to achieve this is by owning a Dell Laptop or Desktop. Dell has all different models of laptops and desktops for different purposes. They come in configurations with processing power, RAM, hard drive size, and colors to satisfy everyone's needs. Plus, they also come with free shipping!
Dell laptops dealers in Jaipur will allow you to find the perfect laptop for your needs. Whether you need a machine for work, school, or just surfing the web, Dell has a machine to fit your budget and specifications. With prices starting as low as price and the ability to purchase products,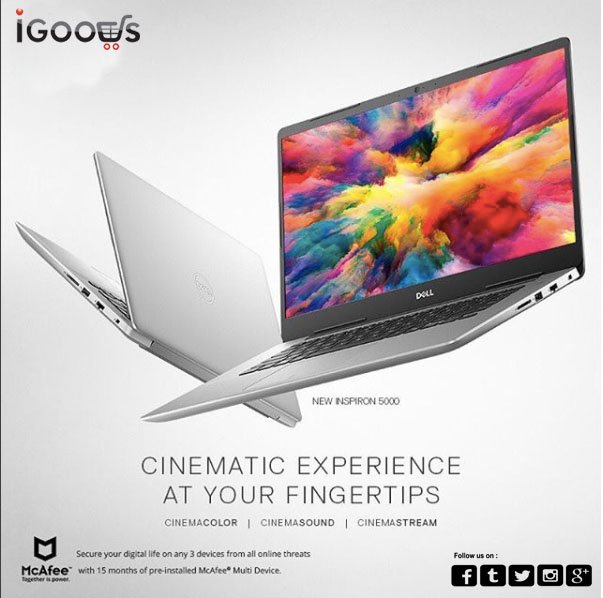 Dell Laptop Store Jaipur: Dealing in Workstation
Dell is a technology company that provides computer and technology solutions. Dell has the latest laptops, touch screen PCs, desktops, servers, storage monitors, gaming & accessories. Visit Dell's website to explore their latest products.
Dell is one of the best computer manufacturing companies, Dell laptop store Jaipur provides the latest technology solutions. It sells laptops, touch screen PCs, desktops, servers, storage, monitors, and gaming consoles. They also provide accessories for computers like mouse, keyboards, and speakers. Visit our website to explore more about Dell PCs.
Dell Laptops are one of the most reliable and cost-effective laptop models on the market. You can find Dell when you are looking for a laptop in Jaipur, India. They have various laptops that are available in different sizes, with touch screens, and more. The Dell Store in Jaipur is where they offer all their laptops.
It is important to have access to new, affordable technology for all levels of life. Dell Computers is the perfect place to find high-quality products that are surprisingly affordable. From laptops and desktops to monitors, servers, storage, and gaming accessories, Dell Store Jaipur has something for everyone. Nowadays, it is not uncommon for people to use their phone as a primary device which means they need a laptop that can accommodate this lifestyle without sacrificing too much power.