Buy Carefully, Get Full Knowledge Laptop Buying Tips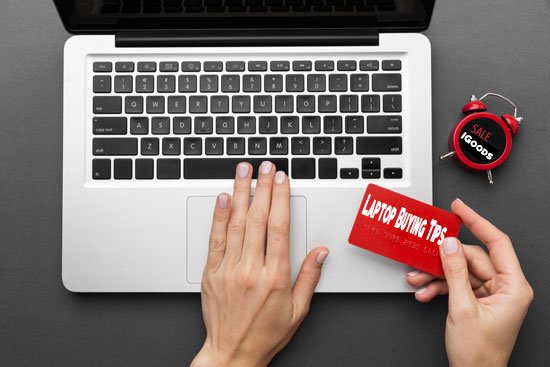 Important Tips For Buying A New Laptop
Leave a Comment / Uncategorized / By admin
1. Screen Size
Depending on what you plan to do with your next laptop, you'll want to make sure you choose the size that's best for you. The size is not like the RAM or ROM of a laptop, you cannot update it later. You are already locked into what you choose, so choose wisely.
The size of the laptop starts at 11.6 inches and goes up to 17.3 inches. Most brands and OEMs such as HP, Dell, ASUS, and Acer offer three screen sizes: 13.3in, 15.6in, and 17.3in. However, some vendors sell laptops outside of these sizes, including 11.6 inches, 12.5 inches, and 14 inches.
Obviously, if portability is your priority, you might want to go for a small Windows laptop. They are thinner and lighter than their larger counterparts. Look for laptops with screens that are 12.5 inches or 13.3 inches and weigh between 1 kg and 1.5 kg.
However, keep in mind that smaller 13.3in machines often do not support the same high-end Intel Core i7 processors or discrete graphics cards you might find in their 15.6in counterparts. Most of the time, they will also offer a less robust port selection.
If the type of work you want to use your new laptop for requires a larger screen or standalone graphics power, then you will need to consider a larger size. The most important thing here is when you are looking for the best laptop you can buy, think about what that laptop will have to do.
Most users want laptops of lesser weight and handy. Other users require discrete graphics for things like video editing or playing high-end games. If you need an optical drive or a PC with long battery life, you almost have to look for something bigger.
2. Screen Quality
Since you probably stare at your laptop screen for hours at a time, you probably want to make sure that you get a screen that's comfortable to see and use. To begin with, you have to ask yourself if you want your next touchscreen computer. Nowadays, touch screens are very common and can make some tasks easier than others.
Unfortunately, they can also add glow to the screen. The gloss leads to screen glare which is a definite drawback if you are gaming, watching content, or editing images and video content. For these reasons, you may want to consider a laptop without a touchscreen. Next up, you should look at the resolution on every laptop you think about buying.
A resolution of 1920×1080 pixels (Full HD) should be taken into account if you want a lot of space to align windows and keep everything in view. However, these high-end display panels are generally an expensive addition to an already expensive product. They really will be worth it only to those who really need it, like professionals creating content.
under Laptop buying tips Photographers and videographers will also want to favor laptops that offer better color accuracy and support a wider color gamut and HDR standards over those that don't.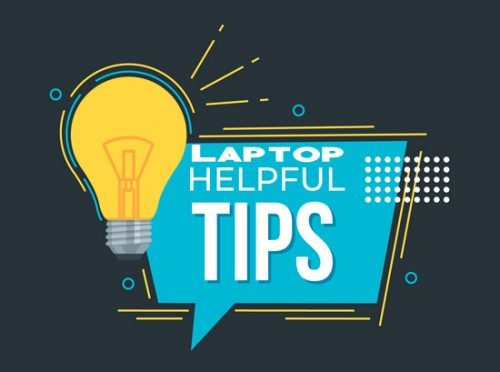 3. Keyboard Quality
For long typing sessions, you need to have a laptop with a comfortable keyboard. You don't want to make a keyboard that packs into every key under the sun (I think the keyboard that squished in the numeric keyboard) because it can translate into a poor overall user experience when hunting for details such as an arrow or removing keys.
You need a keyboard with a convenient layout with full-size keys and some space around the arrow keys. The keys should have the right journey on the downstroke and snappy responsiveness when you let them go. Make sure your keyboard is also backlit, so you can type with an easier view of the keys in dimly lit environments.
As with the screen, it helps you try before buying, especially if the main task will be writing.
4. Processor
When you buy a new laptop, it's hard to go past any of your Intel Core processors. Think Core i3, Core i5, and Core i7. The Intel Core processor delivers the best performance when it comes to multitasking and multimedia tasks.
Core i3-based notebooks are typically found in core systems, while the Core i5 makes up the majority of mainstream computers. Core i7-based systems are designed for those of you who want to get the best performance from your laptop.
Keep in mind, however, that with the Core i7-based system, the heat passing through the base of your laptop can be a cause for concern, especially if you plan to use your laptop on your lap for a long time. Some larger laptops now include Intel i9 Core processors.
Laptops running on i9 Core processors are even more powerful than laptops running on i7 Core processors. They are able to compete with desktop computers for performance but have a much higher cost than an i7, i5, or i3 Core processor. Selected providers now also offer laptops and notebooks that run on AMD Ryzen Mobile processors. If you are a player, this can be a particularly attractive option worth considering.
5. RAM
In the old days, you rarely needed more than 4GB of RAM or more to get the best out of your system. Nowadays, you'll probably want to think of 8GB as a minimum. If you're an in-house user, 16 GB is the way to go. Meanwhile, players should look at picking things up to 32GB if they want the best experience.
More RAM allows you to run more applications at the same time, and more data is quickly accessed by the system at any time, which is useful for tasks such In the old days, you rarely needed more than 4GB of RAM or more to get the best out of your system.
Nowadays, you'll probably want to think of 8GB as a minimum. If you're an in-house user, 16 GB is the way to go. Meanwhile, players should look at picking things up to 32GB if they want the best experience. More RAM allows you to run more applications at the same time, and more data is quickly accessed by the system at any time, which is useful for tasks such.
6. Storage
Hard drives were all rage, but nowadays they have most out of favor, especially for thin and light laptops. This is because they can be slow, a bit bulky, and produce noticeable warmth and noise. A solid-state drive (SSD), on the other hand, offers a much faster speed than a hard drive, runs quietly, and can be installed in a case that doesn't add much
As a result of these clear benefits, most OEMs have adopted SSD memory as the standard for laptops. Stick to the SSD for your new laptop and you'll love the speed with which it can load programs, access data, and how quickly it can boot. The only problem is that the SSD does not offer as much capacity.
It means that the SSD storage drive is more costly in terms of rupees to gigabytes than traditional hard drives. You're stuck with a 128GB, 256GB, or 512GB drive, but costs a lot more than one with a 1TB or 2TB hard drive. To compensate, many laptops and OEM PCs now pairs smaller SSDs with a larger hard drive.
This allows consumers to benefit from the speed at which the operating system is stored on an SSD while having the right storage space for the rest of the data. The latest, fastest laptops also have NVMe solid-state drives, which are much faster than traditional SSDs, but also more expensive.
7. Battery Performance
The battery life quoted by the manufacturer almost never indicates what the actual experience of using a laptop looks like. There are many other reasons that affect battery life. There is screen brightness, screen resolution, the number of apps you have running in the background, and whether you are actively connected to Wi-Fi or Bluetooth devices.
The operating system on which the laptop runs can also play an important role in determining battery life. For this reason, ultrabooks and convertibles running on the Chrome operating system offer excellent battery life than those running on Windows 10. If you run programs that require a lot of processing, stream a lot of videos online, play games that require graphics, or if you move multiple files over a wireless
Network, then the battery will run out much earlier than what the seller quoted. It is good practice here to look at battery scores in Watt-hour (Wh) or milliamp-hours (mAh). The larger these numbers, the longer the battery can last. For example, with a 13.3in Ultrabook, a battery rated from 44Wh to 50Wh gives you the best results.
8. Latest USB -3.0 or Type-C
Nowadays, if your laptop has less than one USB 3.0 port, you should probably look at buying another laptop. Ideally, you should look for a laptop that has at least a few of these USB 3.0 ports.
In addition to the base tool that you can get from USB ports (which allow you to connect an external hard drive or SSD and back up your data or use a conventional mouse or fancy keyboard with a laptop), USB 3.0 is about ten times faster than USB 2.0. This means that it takes much less time to transfer data via USB 3.0.
Many modern peripherals also tend to deliver the best performance or require USB 3.0 to work at all. If possible, you should try to go a step further and go for a laptop with USB 3.1 ports. USB 3.1 allows up to 10 Gigabits of bandwidth, twice as much as USB 3.1. If you're ready for USB Type-C, Thunderbolt 3 ports offer an even better option. Thunderbolt 3 ports have a maximum data transfer rate of 40 gigabits per second.
9. Fingerprint reader
Fingerprint readers are great for signing in to mobile devices, and the latest Windows 10 operating system also uses Windows Hello. People can guess your password, but few can spoof your fingerprint.
To keep your laptop content safe, a portable computer with a fingerprint reader is usually the best option.
10. Build quality
No matter how careful we are, most laptops will inevitably find themselves, dropped, kicked, and knocked by the rigors of everyday use. To counteract this, some modern laptops are durable to withstand rain and dust. Some of them are built specifically for violent educational environments – and come with military-grade protection certificates.
Others can survive fluid spills and maybe flushing clean. Either way, it's worth checking out how many tests your laptop has passed (the manufacturer usually crows about it) or whether there is any kind of certification that you.
OF course, Match Your Budget and Requirement. Of course, you need to balance these features with your budget and needs, and you may need to make some trade-offs. Rarely does a laptop appear that ticks all the boxes, especially when it comes to price
Let us know in the comments below if you think other aspects of your laptop are more important (you may want better gaming performance or rugged design, maybe you want a laptop that can turn into a tablet), and especially let us know if you've already found the perfect laptop for your needs.